China international leather show
Views : 4436
Author : Yang Guo Yu
Update time : 2019-09-08 16:30:00
The 2019 China international leather show (ACLE2019) was unveiled in Shanghai
2019-9-
8 13:02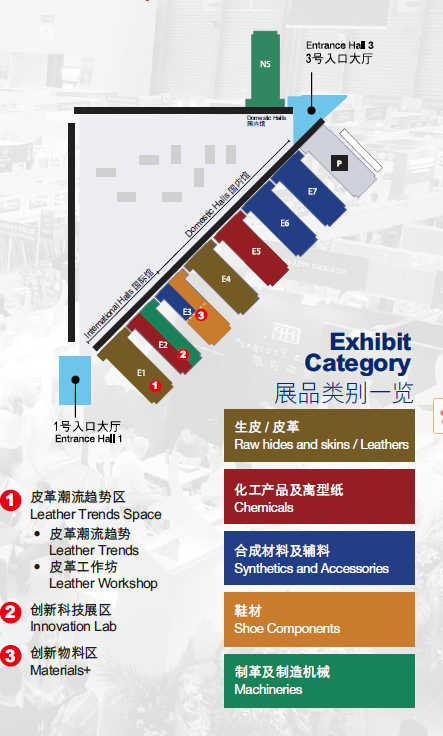 On September 3 solstice 5 sets of leather industry in 2019 the Chinese international leather fair (ACLE2019) at Shanghai new international exhibition center, 9.2 square meters of scale reveal the world first-class leather event model, the three-day exhibition, 1056 exhibitors from 33 countries and regions show elegant demeanour, cover leather, microfiber, leather, shoes, accessories, machinery, commercial, services, etc. The whole industry chain, to attract the participation of more than 20000 professional buyers.
The significance of the exhibition is also extraordinary because of the more complex and profound historical background.As the world's largest leather production and trading country, China's leather industry is slowing down in general, the china-us trade friction is unresolved, the industrial upgrading is accelerating, and the global industrial layout is being adjusted.China international leather fair, a collection of international leather elements, is destined to become a unique platform and window for the global industry to explore the future development of leather.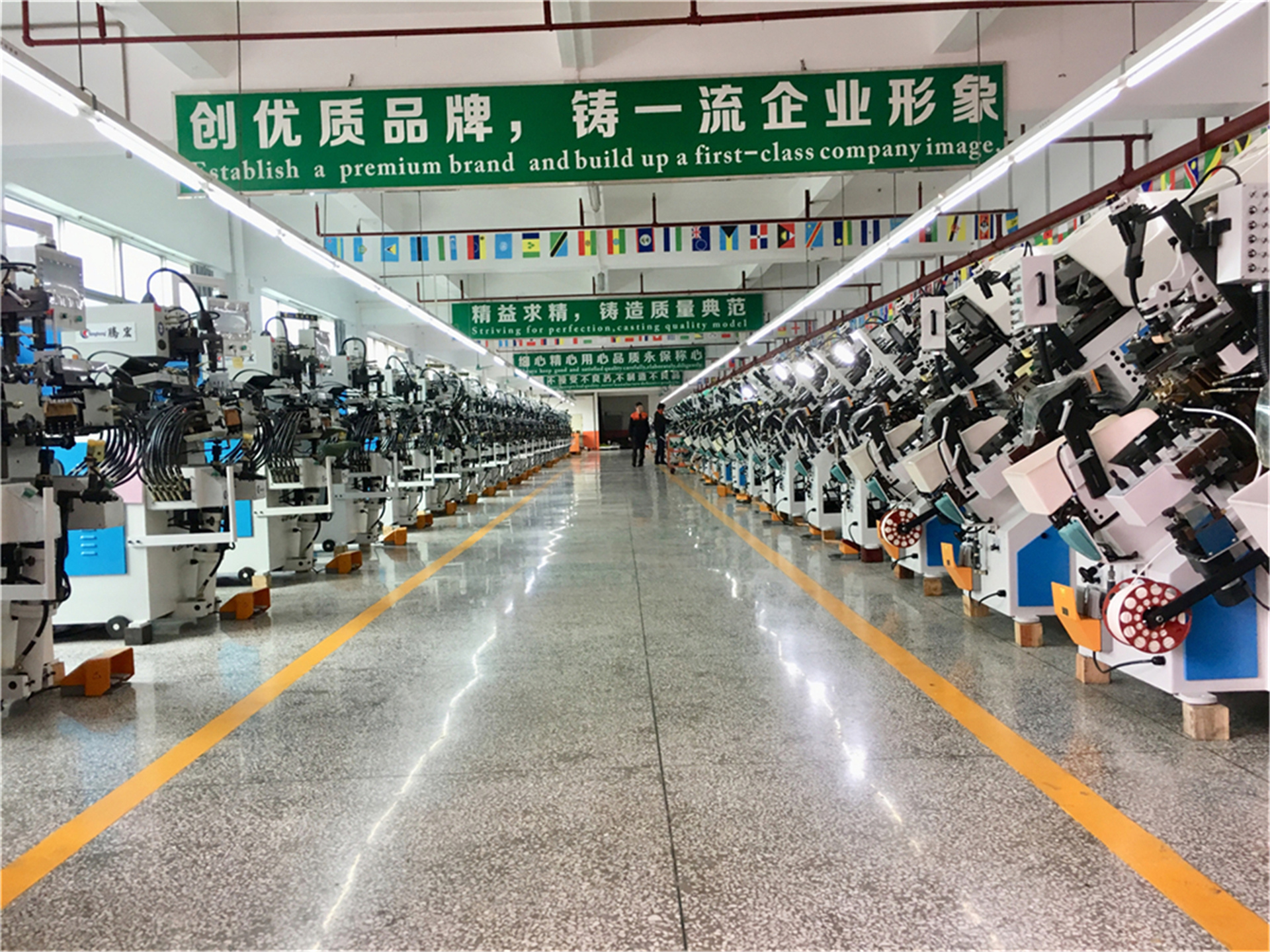 Environmental protection improvement: industry development must be the path
In the first half of this year, China produced 277 million square meters of light leather at the upper level, compared with 311 million square meters in the same period of 2018 and 346 million square meters in the same period of 2017.Notably, hebei province, the biggest producer, saw a sharp swing, down 28.47 percent from last year's recovery.The environmental protection improvement work in big provinces of leather industry is still being advanced, and the industrial structure and regional layout of leather industry are constantly optimized.Xinji, the leather and garment capital of China, strengthens technical service support for enterprises' environmental protection and production safety, guides enterprises to increase investment in science and technology, and increase research and development of new products, so as to build the leather industry park into a clean, ecological and green leather industry park.At present, xinji leather industrial zone has been upgraded from 108 original enterprises to 36 large-scale enterprises with high technology content through merger and transformation, thus reducing the total emission of pollutants.Through these years of effort, is located in xinji dongming group built day processing 5000 tons of sewage treatment system and plasma spray dust removal system, deodorization facilities, comprehensive control of the tanning of water and atmospheric pollution, the production using the ash, chromium liquid recycle clean technology, and pay attention to use environmental protection material, overload drum, such as high efficiency and energy saving equipment.As a result, dongming leather and three other enterprises in hebei (dongzhen, hongsihai and lingjue) were selected into the list of the fourth batch of green manufacturing factories by the ministry of industry and information technology.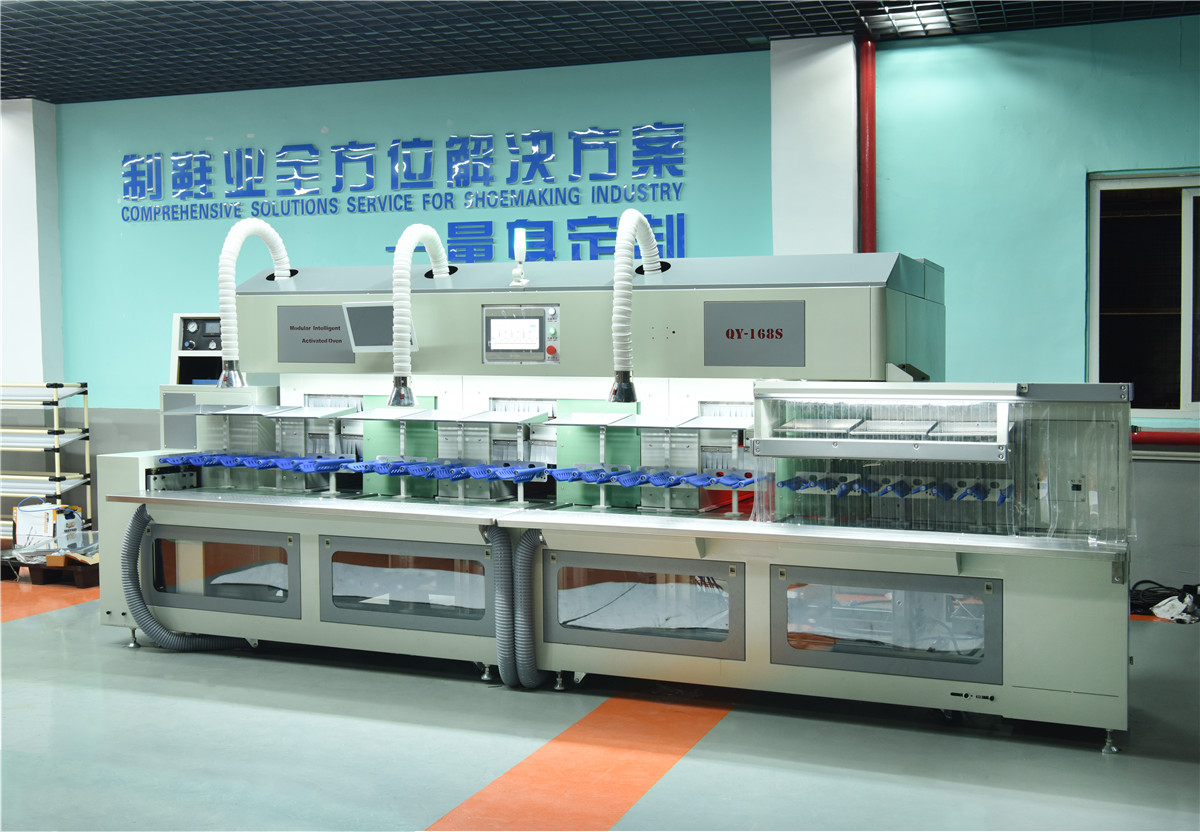 As an excellent enterprise in the "ecological leather" group, dongming, together with some representative enterprises, will present the most advanced ideas, the most novel technology, the most cutting-edge technology and the most promising products in E4.Xingye, dongming, kaiyuan, gengshi tongying and other ecological leather enterprises, constantly carry out technological innovation and product innovation, while meeting the increasingly strict legal standards and market demands, endowing leather with excellent product performance, comprehensively displaying the new connotation of "ecology, integrity, quality and fashion".
In addition to policy pressures, changes in the market also place new demands on the leather industry."North xinji, south haining", two leather are echoing each other, each has its own merits.China leather city, haining recently from the leather to the big fashion expansion and upgrading, break the types of leather, fur, fur, with four seasons fashion, product covers the whole season, especially cashmere coat, overcome, down jacket, coat, jeans and so on, the color of bold collision, fusion, the joining together of different fabrics become leather fur the popular trend of new season.
The fashion trend of the product market is changing from business style to sports and leisure, fast fashion, light luxury and other styles. The experience, functionality, fashion and individuality of products have become the focus of consumers' choice.But in the business leisure, light luxury, fast fashion, children's shoes and other consumer areas, leather because of its unique fashion characteristics and physical performance is still promising.Therefore, enterprises need to start from the consumer terminal, promote new product research and development with the help of technological progress, adapt to the new changes in consumer demand, enrich product categories, improve product quality, overturn the original product concept, and create personalized products.Xingye technology is still focusing on the design and research and development of ox head leather products in this exhibition, focusing on the classic color series and style products that are in demand at present, including plane NP series, fine flower fall series, pressure fall series, chrome free tanning series, 3D printing series and so on, covering the leather fields such as shoes, bags and sofas
。
The normalization of high pressure of environmental protection has brought unprecedented pressure and challenge to the leather industry, and forced enterprises to accelerate the adoption of clean production process to reduce pollution emissions, so as to realize green production in the leather industry.Baoska (shangqiu) chemical co., ltd. has always been adhering to the business philosophy of "taking good as the foundation and giving back to the society", and has been committed to the research and development and promotion of leather waste liquid recycling technology in recent years.The technology has the following characteristics: first, the technology is mature and has the key supporting materials to support the technology;Second, the quality of finished leather is stable and improved.Third, significant emission reduction effect, especially sludge reduction of more than 80%, sewage reduction of more than 80%, significant environmental and economic benefits;Fourth, through effective management, it is expected to achieve "zero emission" of chromium.Ruisen leather is the first enterprise to adopt bosca waste liquid recycling technology. During the 8 years of using waste liquid recycling technology, the emission of waste liquid in the enterprise has not only decreased significantly, but also the cost of environmental protection treatment has decreased significantly.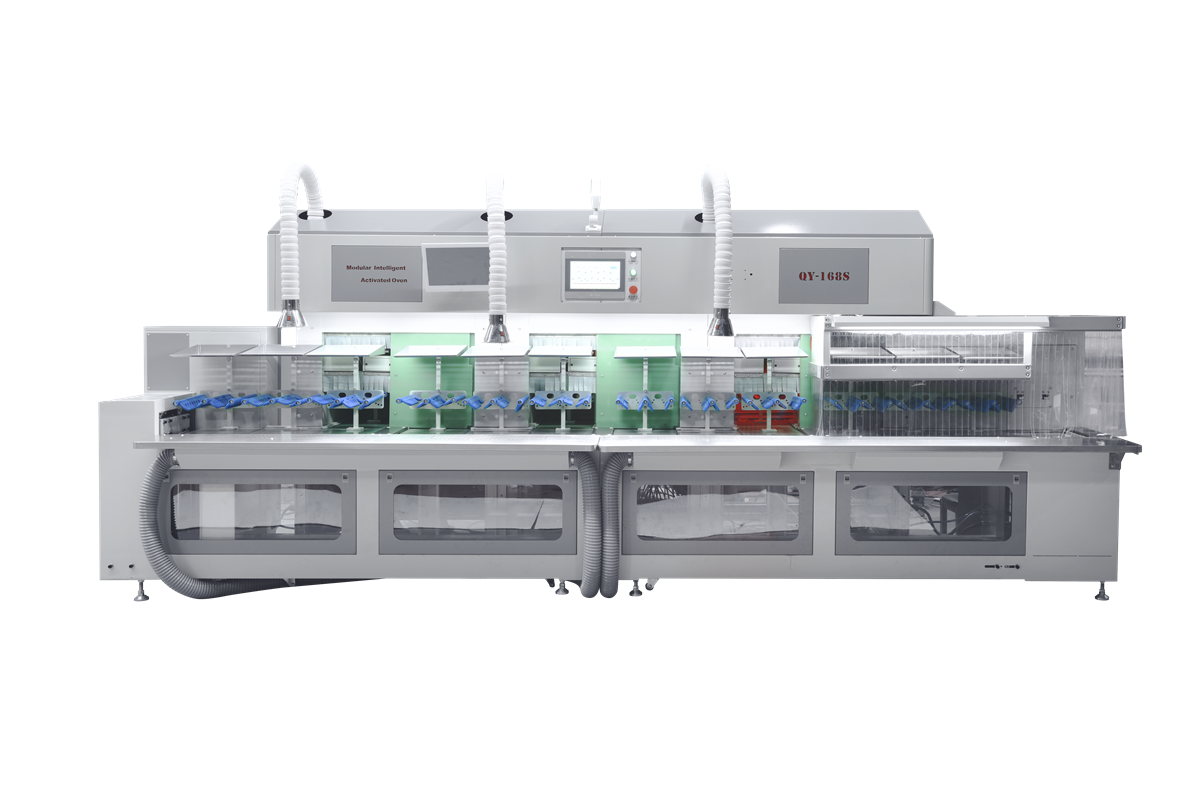 Da wei shares has been pay more attention to environmental protection, in recent years to develop the clean production and circular economy, guarantee the "three wastes" emissions in line with the environmental quality standards and emission standards, and through the production of green leather chemicals, leather industry downstream promoting "protect hair hair removal, no ammonia liming, ecological tanning, such as" clean production technology, has achieved good economic and social benefits.The company said that although the overall market demand for leather products has declined, but based on environmental protection green leather chemical products demand growth is an opportunity for the company.The company's new projects of clean leather chemical materials and high performance leather chemicals will help improve the production capacity and quality of the company's products, and ensure the company's leading position in technology, products and services.
Intelligent manufacturing: boost industrial upgrading and speed up
A new round of scientific and technological revolution is bringing about profound changes in the industry. Intelligent, automatic and data-oriented industries are powerful drivers for the transformation of the industry from scale expansion to benefit growth.Leather enterprises also keep pace with The Times, vigorously promote the integration of the two, accelerate the application of advanced equipment, improve the level of enterprise intelligence.Famous mechanical enterprises such as Emma,
A
nze,
H
aifeng,
T
aiwei and
B
otton demonstrated cutting-edge production equipment and manufacturing technologies, helping enterprises to introduce new drivers and improve production efficiency through technological transformation and equipment upgrading.Dongguan
A
nze automation equipment co., LTD. Is a high-tech enterprise established by technology, the company's main high-speed blanking machine, vibration knife cutting machine, digital punching machine, die punching machine and nail punching machine and other equipment, widely used in leather material blanking, punching and nail punching processing.The high-speed blanking machine on display is 250 pieces per minute, which can greatly improve the utilization rate of materials and replace 16 oil-pressure blanking machines (cutting machines).In addition to saving land and electricity, low requirements for application personnel, general labor can be operated, one equipment saves 12 people.
With the inclusion of "common PVC artificial leather production line" into the restricted development project in China, and the "green barriers" of Europe, America and Japan and other countries have restricted the consumption of PVC, solvent-free polyurethane synthetic leather has become a good substitute for traditional PVC.Solvent-free automatic loading machine independently developed and produced by
Z
hejiang
H
aifeng shoe-making equipment co., LTD. Is a new type of synthetic leather manufacturing equipment designed by combining the characteristics and requirements of synthetic leather production line with the reaction of isocyanate and polyol to synthesize polyurethane foaming process, which can be used for the experiment and continuous production of solvent-free synthetic leather.Each module is independent and easy to operate, but has strong compatibility and adaptability: the system erection does not affect the original dry process production, but can be combined with the original dry line;The raw material of each component is double tank design, which perfectly ADAPTS to the demand of mass production. The head design takes into account the production of foaming type and mirror type synthetic leather.The transformation and upgrading of the leather industry has brought a new round of business opportunities for the supporting industries, prompting them to actively participate in the exhibition and display the latest and best products and production solutions.For the leather industry, the coordinated development of upstream and downstream enterprises in the industrial chain is conducive to cultivating new economic growth points and promoting industrial optimization and upgrading.
Innovation through the old: foster new growth points in the industry
The fur industry has been in the doldrums for six years and may continue for another two to three years.Due to the unique scarcity of tan sheepskin in ningxia, its sales are relatively stable. However, faced with the impact of sino-us trade friction, local enterprises have also started to speed up the pace of going abroad.Xiangyun fur, chengfeng agriculture, fine fur this joint exhibition, to force the development of multiple markets.Tan sheepskin is one of the five treasures in
N
ingxia, baibao, which is soft and light on the board, with fine and smooth wool, lustrous like jade, and natural tufts of hair, with wavy grain and natural drooping, commonly known as "
J
iudaowan".
At present, the front-end design and shoe material technology research and development of shoe enterprises is very urgent, which requires the upstream and downstream of the industrial chain to strengthen communication and cooperation and provide perfect integration of science and technology and design.The new material should not only improve the performance of the product, but also meet the needs of shoe design, so as to improve the consumption experience of customers.Dezhou
Xinhuarun technology co., ltd. focuses on the future market demand, from the development and production of raw materials, sole mold design and manufacturing, functional composite sole production process research and exploration.The company's new product on display this time -- mi 3 sole, adopts multi-element integrated molding process, ETPU+RB+ flash EVA and other six materials in-mold integrated molding.The person in charge of the company said: "the selection of new materials and the combination of new materials process, at present in China only our one can produce, this process in the industry is a very challenging subject.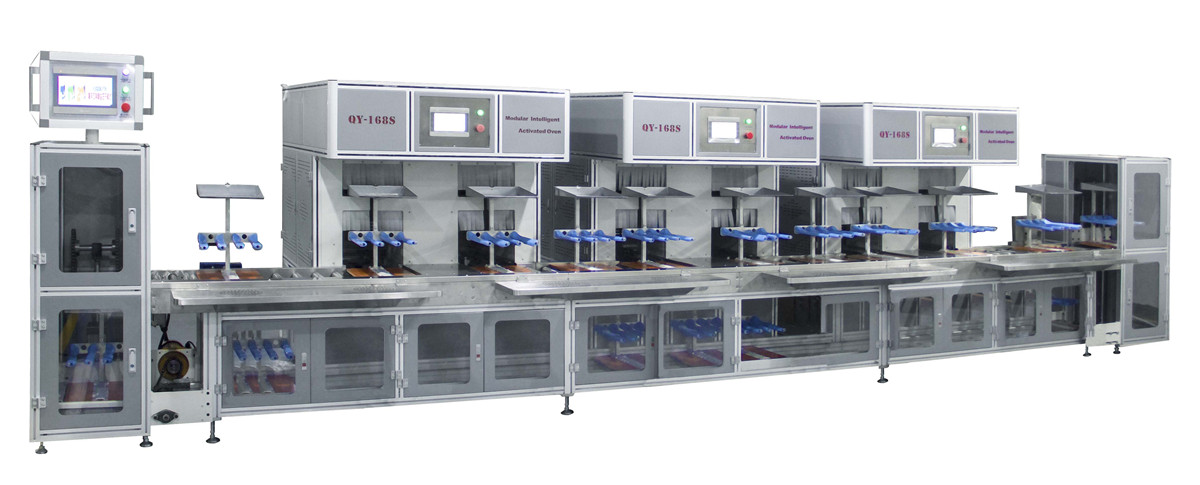 In 2018, China's auto market reached an inflection point, experiencing continuous shocks of declining overall production and sales as well as lower consumer confidence.In the first half of 2019, China's auto market is still facing the pressure of high inventory and low demand, plus the relatively high base in the early stage, the sales volume continues to be under pressure.The China association of automobile manufacturers (
CAAM
) said sales in the first half of the year were lower than expected and it expects negative growth for the whole year.The worst auto market slump in recent years continues, with local brands particularly hard hit. While the growth of the vehicle market is slowing down, the process of product research and development is shortening.A variety of new materials have been added to the field of automotive interior decoration, such as super
fiber, TPO polyolefin synthetic leather, TPU synthetic leather, solvent-free polyurethane synthetic leather, etc., whose excellent characteristics have become a widespread concern of vehicle manufacturers.
Automotive leather is seen as one of the few leather consumer markets that is growing healthily as demand for other leather markets declines.But 2019 has so far been a more challenging year for leather makers.To quickly adapt to market development, in seat interior car companies continue to innovate and technology upgrade, explore more high-end functional products, such as flame retardant, antibacterial, mould
proof, constant temperature, at the same time, the color of the leather and style are more diverse, splicing, indentation, such as more exquisite craftsmanship, in order to satisfy the demands of more occasions, enhance product added value.Zhenjing, world union,
X
inghao and other leading enterprises of automobile leather are presented at the exhibition with new products.Vibration static co., LTD in
S
ichuan received TS16949 automotive quality management system certification, the car as an important business future development direction in the field of leather, with the domestic passenger car market development trends, improve technology, product design of car leather, with gac, byd auto companies such as to form a stable relations of cooperation, was the main supplier of some models of automotive leather.Hebei world union has the domestic advanced consistent production system factory, its biggest advantage lies in reducing cost and improving efficiency, product trace
ability.At present, we have cooperated with Toyota, Honda and other joint venture brands and some self-owned brands to provide them with automobile interior decoration materials and airbag bags.
In fact, when the development of shoe upper leather slows down, furniture leather has become the focus of many leather enterprises.A whole leather sofa needs about 8-10 pieces of cowhide, which is not cheap, but leather furniture has good air permeability and environmental protection, and after special tanning and dyeing technology, sofa leather has anti-pollution, easy to clean, easy daily care without burden, and is favored in the wave of consumption upgrading.Hebei
W
uji is an important cattle leather producing area in China. According to incomplete statistics, more than 60% of the local furniture leather is sold to
D
ongguan,
S
hunde and
H
aining and other important domestic furniture production bases.High quality raw material supply and high quality product output, producing area cooperation is an effective way to improve the competitiveness of products, and exhibition is just an effective platform to promote the deep connection of industrial belt and enterprises.Wuji leather has been participating in the China international leather exhibition for many years, and it has gained a lot every time.
Envision the future: redesign opportunities
Retail market is undergoing major changes, facing the contradiction between business, market and design, how should designers choose?How will the design be integrated into the product?What's next for the leather industry?

Times are changing, users are changing, products are changing and raw materials are changing.The theme of this year's Shanghai shock conference is "redesigning the future for leather", which will discuss how tanneries are changing their roles and designers are falling in love with leather again.As traditional leather is no longer so glorious, tanneries must change to develop innovative materials that respond quickly to the needs of buyers.Despite the low price of raw leather, sales of uppers, garment and car leather are not promising. Can the leather once favored by designers regain its glory?This meeting will make answer to these questions.The popular Leather Naturally will appear again and promote the beauty, fashion, quality and application of natural Leather to designers, creators and consumers through various trend exhibition areas, workshops, lectures and promotional activities.
To meet the needs of footwear and fashion buyers, the first fashion materials exhibition has been brought to Shanghai from Hong Kong (located at E3) and will showcase various technological innovations, including advanced manufacturing processes, technologies and materials, especially the perfect integration of shoes and leather.(located in the China leather association established fashion trends demonstration hall E4), dermal mark cup footwear, bags, leather garments, fabrics gold work, and cooperation with China academy of fine arts to hold China 2019/20 autumn and winter trends show leather fur fashion fabrics, and the American association of the original skin to create the "leather fashion trend on the top of the" fashion show, believe that will be able to let the audience view.After attending the exhibition, colleagues in the industry can stop at the "handmade leather art area" specially set up in E4 museum, and can make small leather products on site under the guidance of teachers to experience the unique charm of handmade leather art.
Apart from its popularity, China international leather fair also invites experts and speakers of leather and related industries to hold a series of high-quality speeches and BBS to discuss the hot spots and pain points of the industry and seek the development and innovation direction of the leather industry.
In 2019, China's leather industry is under pressure, and the trade war has left the industry facing too many uncertainties.Faced with changes, upstream and downstream enterprises in the leather industry should join hands to explore the symbiosis of integrated development, cultivate new economic growth points, effectively promote industrial optimization and upgrading, promote product iteration, meet consumer demand, and maintain the steady development of the industry.